Alicia Keys, Missy Elliott, Eve, Rolling Stone 30 October 2003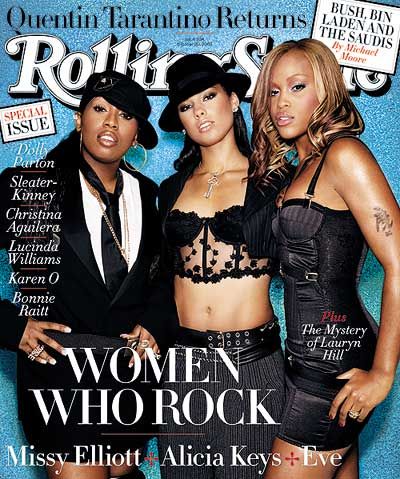 Volume:
Number:
Issue: 934
Magazine Pictorials
No magazine pictorials found.
Magazine Articles
No magazine articles found.
Magazine Interviews
List of interviews found in this magazine issue:
"Women Who Rock: Dolly Parton - She's the Lady, the Tramp and the Queen"
Rolling Stone Magazine [United States] (30 October 2003), page 53-56, by Dunn, Jancee